BLOCKED DRAIN CLEANING REQUEST
BENEFITS
Why choose Pipe Relining Solutions?

Fully Licensed & Insured
We're fully insured with $20 million public liability insurance and eligible to provide Home Warranty Insurance to our residential customers.

Environmentally Friendly
Pipe Relining Solutions is Enviroplumber Accredited, which means we use only sustainable plumbing practices, as endorsed by the Department of Agriculture, Water and the Environment and Sydney Water.

Trained in Germany
Pipe Relining Solutions trained at the Brawoliner factory in Germany in 2009 and 2012. We experienced the extent of their research and development first hand. Since then we have been installing Brawoliner every day.
Blocked Drains Baulkham Hills: Your Ultimate Guide to Drainage Solutions
Ever been in the middle of washing the dishes and found yourself standing in a pool of murky water because of a blocked sink? Or have you experienced the unpleasant surprise of a blocked toilet after a long day? It's not pretty, but it's a common headache many of us encounter in Baulkham Hills. 
Understanding these pesky blockages and how to deal with them is essential to maintaining our daily routines and sanity.
Unveiling the Mystery: The Cause of Blocked Drains Baulkham Hills
So, what exactly are the usual suspects causing these drain blockages? 
Tree Roots: Tree roots are the biggest offenders in our beautiful, leafy suburb. They're like nature's detectives, always hunting for water sources. Unfortunately, your pipes are a prime target.
Foreign Objects: It could be a kid's toy, a fallen hair tie, or the 'not-so-flushable' wipes. 
Grease Build-up: Beware of the fatty, greasy leftovers! They might seem harmless, but once they cool and solidify, it's like creating a dam in your pipes.
Hair Accumulation: No one likes cleaning hair from the shower drain, but it's a necessary evil. If ignored, your blocked shower drain might become a permanent fixture.
Toiletries: Be cautious about what goes down the toilet. The golden rule? If it's not 'pee, poo, or paper,' it shouldn't be in the toilet!
Understanding these common causes can help us prevent blocked drains, blocked toilets, and other drainage problems. Next time, think twice before you dump that kitchen grease down the sink or ignore the hairs on your shower drain. Remember, a small change can save you from a big, messy problem!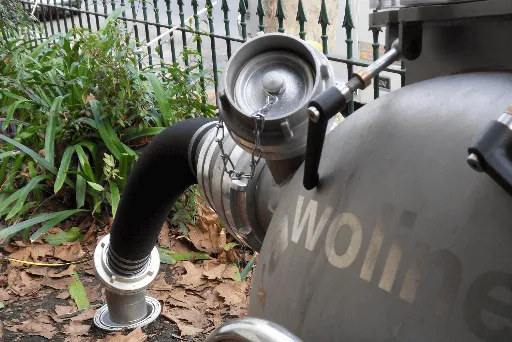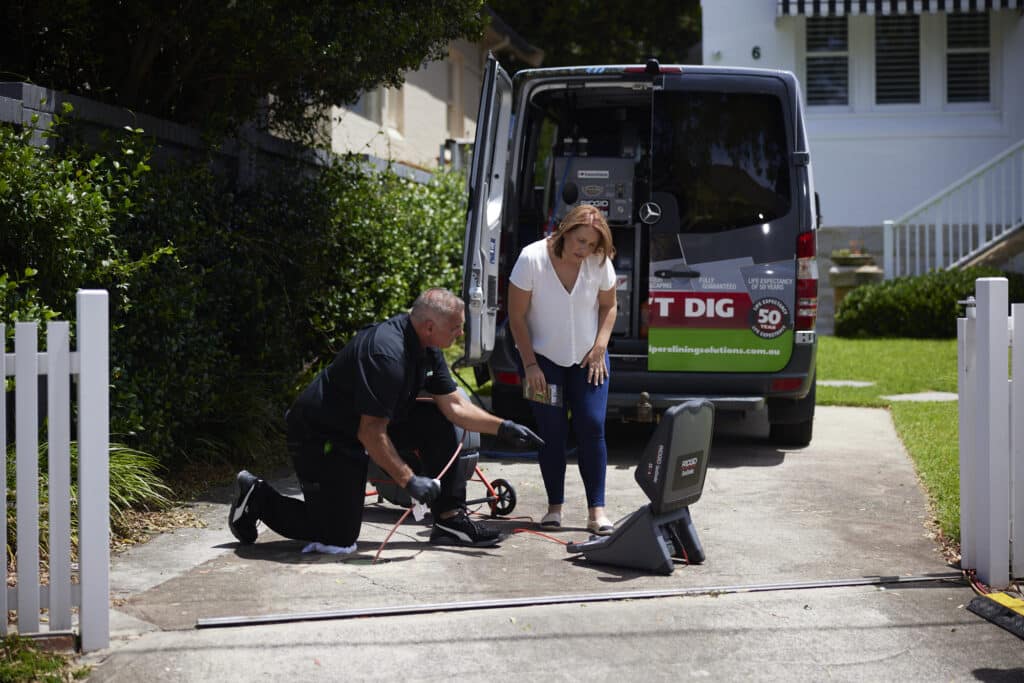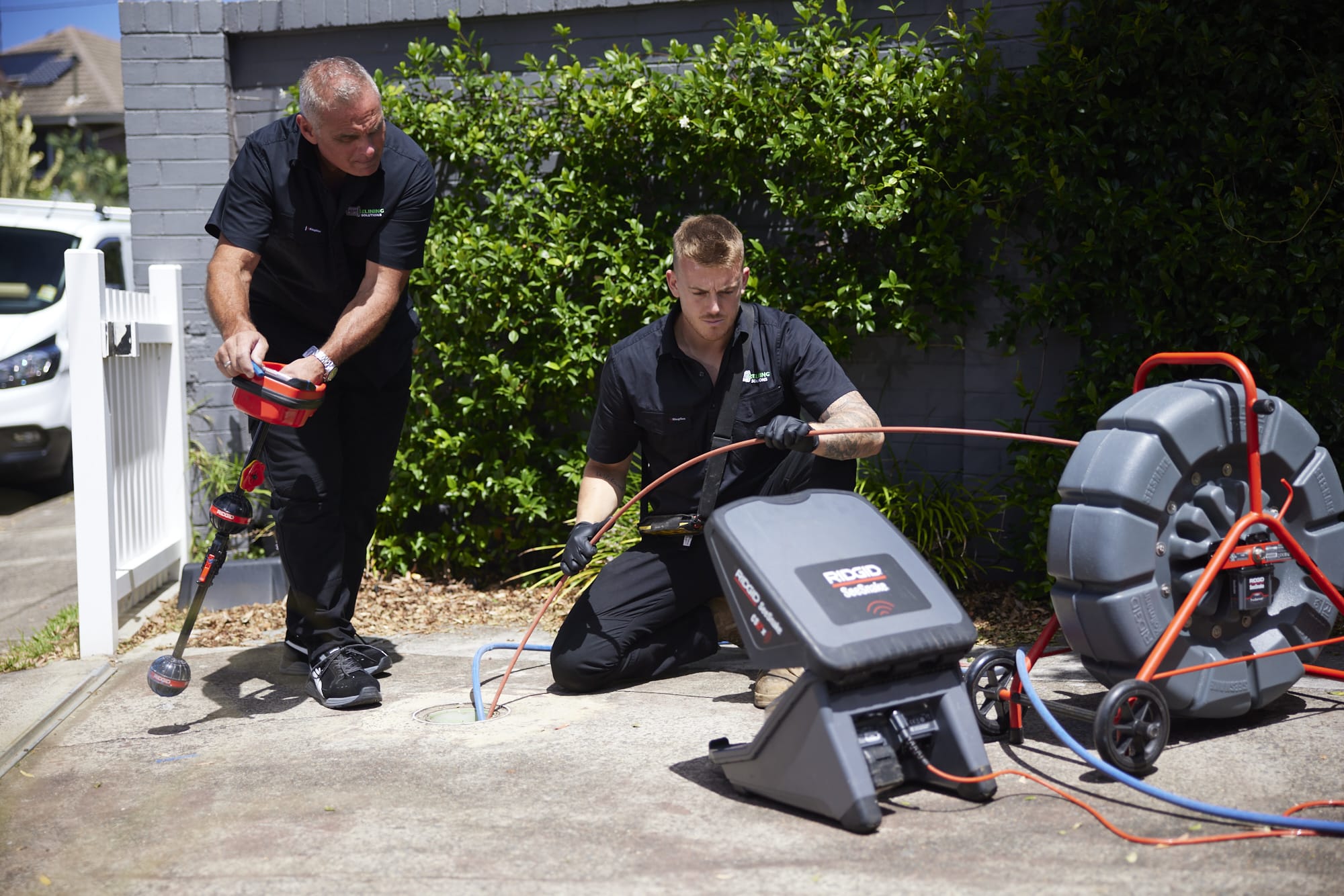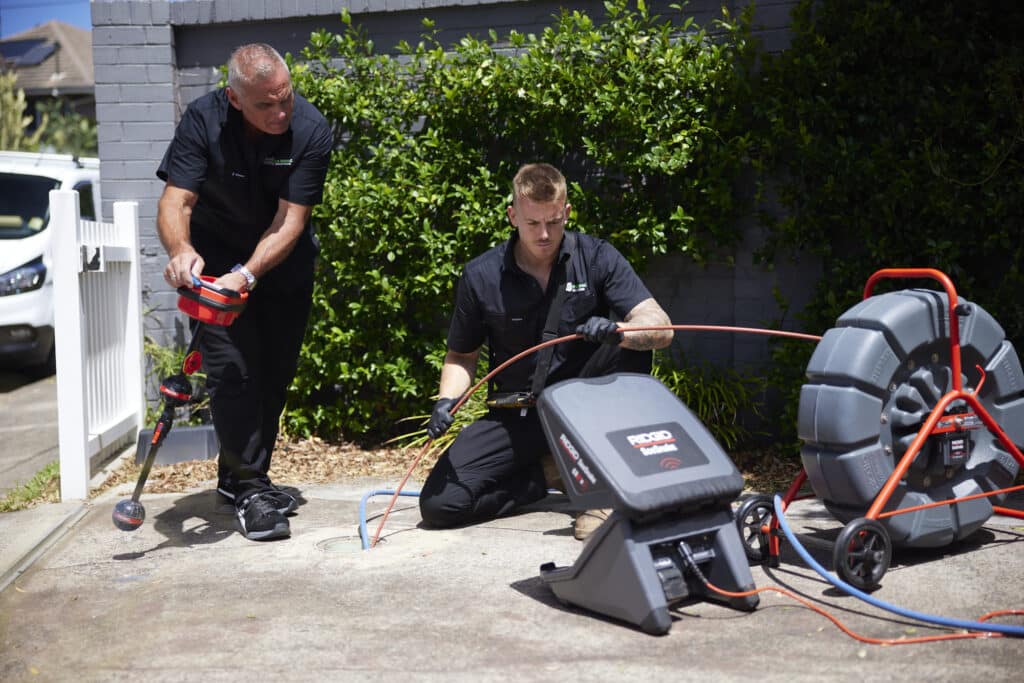 CCTV Drain Inspection Baulkham Hills: Your Eye Below the Ground
Ever wished you had X-ray vision to see what's clogging up your drains? Thankfully, CCTV drain inspection services are here to save the day, providing an inside look at your blocked drains without the need for superpowers.
The process is as fascinating as it is useful. Picture a mini robot explorer armed with a camera venturing into the unknown territory of your drain pipes. This isn't just your average pipe inspection. It's a comprehensive CCTV pipe inspection providing real-time footage of your drainage system.
Imagine diagnosing and treating a problem without digging up your backyard! A well-performed CCTV drain inspection gives an accurate assessment of your blocked drains. It's like having a health check-up for your pipes and identifying minor issues before they balloon into major calamities. 
The Toilet Trouble: Understanding Blocked Toilet Baulkham Hills
The age-old problem of blocked toilets – it's a common problem in Baulkham Hills. But do you know what's causing it?
Firstly, blocked toilets often signal larger drainage issues. It's not just about the toilet; it could mean your whole drainage system is struggling.
Secondly, toilets are linked to your main sewage line and are easily impacted by blockages. So, when your bathroom is acting up, you might face a bigger beast – blocked drains.
Lastly, blocked toilets can happen due to 'unfriendly' items being flushed down. Remember, your toilet isn't a rubbish bin. You can keep your toilet from having issues with the right habits and regular blocked drains service.
Shower Stall: Conquering Blocked Shower Drain Baulkham Hills
Picture this: you're ready to wash away the stress of the day, but as you turn on the shower, the water starts pooling around your feet. Ugh, blocked shower drains again! But how does it happen, and what can you do about it?
Culprits: 
Hair is the prime suspect here. It's sneaky, finds its way down the drain, and loves to intertwine with soap scum and other gunk, forming a stubborn clog.
Implications: 
Aside from the unpleasant water buildup, blocked shower and bath drains can lead to slow drainage, foul odours, and even potential water damage if left unattended.
Possible Solutions: 
Here are a few tricks to fight back against those blocked shower drains and blocked baths: 
Invest in a drain strainer to catch hair and debris before it goes down.
Regularly clean your drain using a mixture of baking soda and vinegar, followed by hot water.
If the clog persists, consider contacting a professional blocked drains service like Pipe Relining Solutions for a thorough CCTV pipe inspection.
The Clog in the Kitchen: Resolving Blocked Kitchen Sink Baulkham Hills
Ah, the heart of the home – the kitchen. But when your kitchen sink is acting up, it can damage your cooking adventures. Let's uncover how blocked kitchen sinks happen and how you can tackle them:
Food Fiasco: 
The usual suspects are grease, food scraps, and cooking oils. They stick to the pipes, creating a sticky mess that hampers water flow and leads to blocked sinks.
The Price of Neglect: 
Ignoring a blocked sink drain can result in foul smells, standing water, and potential damage to your pipes and countertops.
Handling the Situation: 
Here's how to handle a blocked kitchen sink:
Start by using a plunger to dislodge the clog.
If that doesn't work, try a mixture of baking soda and vinegar to break down the grease and debris.
For persistently blocked sinks or if you suspect a deeper issue, it's wise to call in the experts at Pipe Relining Solutions for a professional assessment and practical solutions.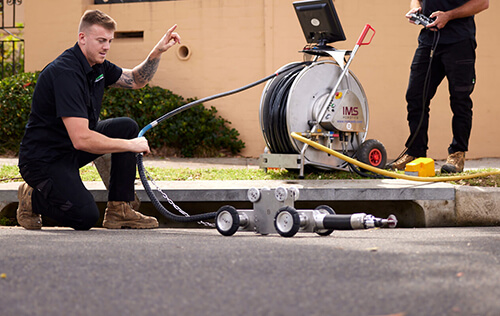 Embrace a Blocked-Free Life in Baulkham Hills
You've made it through our ultimate guide to tackling blocked drains in Baulkham Hills. We've covered everything from blocked bath drains to blocked kitchen sinks. 
Now, it's time to take action and bid farewell to those pesky blockages once and for all. Pipe Relining Solutions is here to help you reclaim your peace of mind. Our team of experts is just a phone call away, ready to provide reliable solutions and restore the flow in your drains.
Don't wait for the situation to worsen. Contact Pipe Relining Solutions today for a free quotation and explore our interest-free payment plans. 
Say goodbye to blocked drains and embrace a clog-free life in beautiful Baulkham Hills. Your drains deserve it, and so do you!
Drain Cleaning Baulkham Hills
Why Choose Pipe Relining Solutions for Drain Cleaning in Baulkham Hills?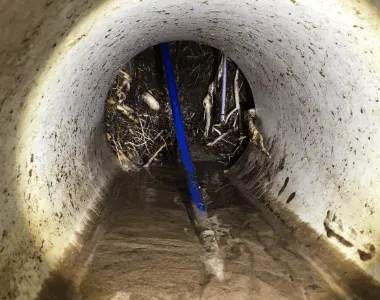 High Pressure Jet Blasters
All of our trucks are equipped with high powered high pressure jet blasters that can cut through just about anything including rubble, silt and tree roots.
We also have robotic cutting equipment that can obliterate solid obstacles such as concrete in the pipe work.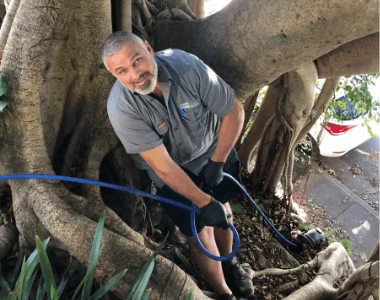 Efficient & Experienced Operators
CCTV drain cameras and locating equipment allow our drainage experts to locate blockages quickly so we don't waste your time and money finding the problem.
Our drainage specialists have been clearing drains for more than 20 years. It's what we do day in day out, every day. There are only a handful of drains we haven't been able to clear in the last 20 years.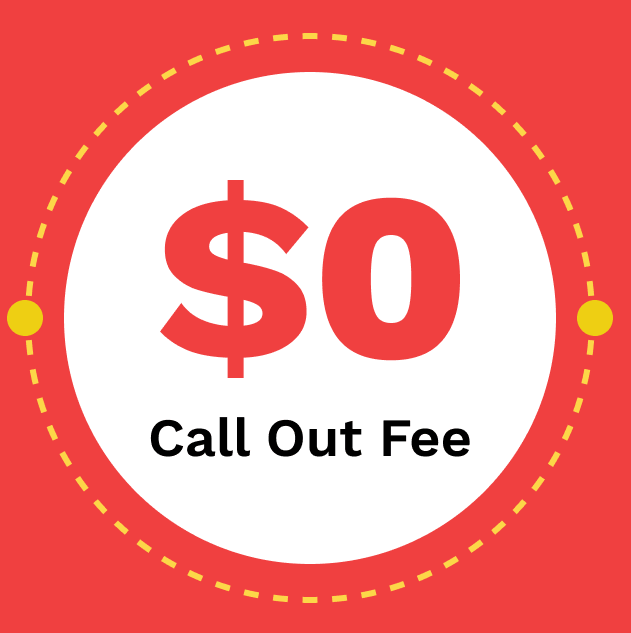 Up-front Pricing
Our drainage specialists inform you of our charges before commencing work so you don't get any nasty surprises. We charge a fixed up front price, and no call out fee for jetting work.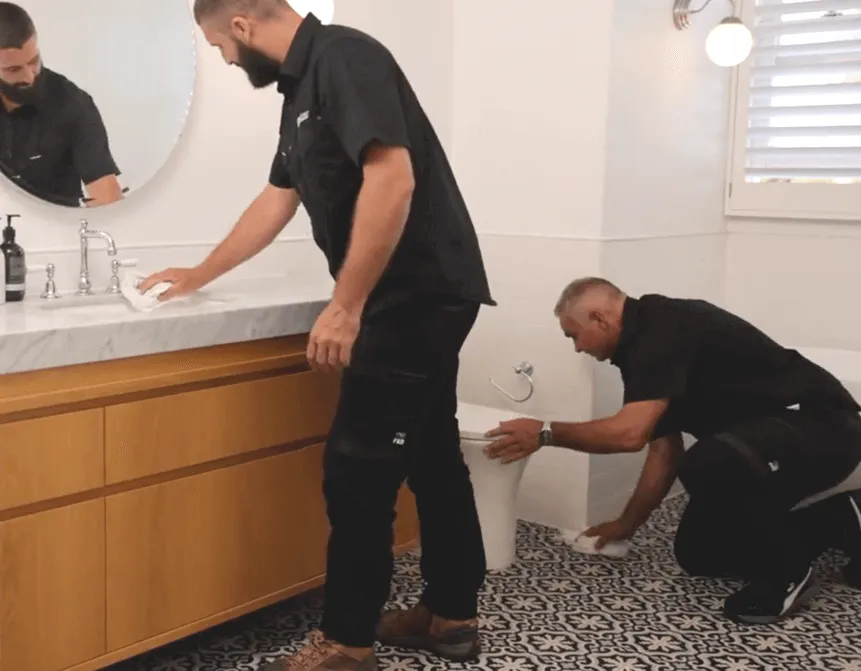 We Clean Up
We don't just clean your drains, we remove any debris and clean up after ourselves – leaving your home cleaner than when we arrived. We use air repair disinfectant to deodorise the area of any lingering odours.
Google Reviews
What our customers say