Pipe Relining Solutions is a professional drain, sewer and pipe repair service in Alexandria. We can fix pipe leaks and broken drains without digging up your property. To prevent a clogged drain, overflows or burst pipes, simply give us a call. Our team of professional plumbers in Alexandria is fully equipped and ready to restore broken pipes with our unique and effective 'no-dig' solutions.
Invest In Pipe Relining Services
Alexandria has a mix of commercial warehouses, residential high rise and low density units as well as heritage terraced houses. Heritage listed houses can especially benefit from pipe relining services: Previously, a blocked drain or broken sewer had to be repaired by removing trees, boundary walls or digging up property to replace the damaged sections. Fortunately, our innovative pipe relining services don't require the upheaval needed by older methods of pipe repair. Our pipe lining technology, Brawoliner, consists of advanced engineering and supports the restoration of pipes, drains and broken storm water lines quickly.
We provide leading pipe relining in Sydney and stand by the quality of our services with a 35 year guarantee on our relining applications. For the best relining solutions in Sydney, simply complete our enquiry form. We will be in touch for a professional inspection of problem drains, pipes and sewers.
Discover affordable, convenient and fast pipe repairs in Alexandria with pipe relining technology.
Discover The Blocked Drain Repair That Sydney Dwellers Trust
Pipe Relining Solutions delivers restoration of pipes, drains and sewers for commercial, council, industrial and small business properties. Our highly trained team of technicians use the Brawoliner system for lasting pipe and drain fixes in Alexandria.
Give us a call today and we will provide an accurate quote that works within your budget. As we have relined thousands of drains and pipes since 2010, we can guarantee the standard of our workmanship for 35 years.
Eliminate pipe and drainage problems once and for all with Pipe Relining Solutions.
Benefits of Pipe Relining in Alexandria
Why Choose Pipe Relining Solutions in Alexandria?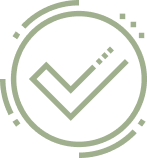 Certified technicians
Pipe Relining is performed by our highly trained and certified technicians so your project will be completed to a high standard.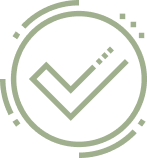 Minimal mess & disruption
Leaves minimal mess and reduces the noise associated with excavations.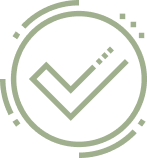 Preserves landscapes & trees
Encourages the preservation of landscapes and property, while sealing pipes to prevent future tree root penetration.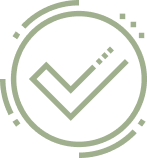 Environmentally friendly
Considered environmentally friendly as it minimises environmental destruction.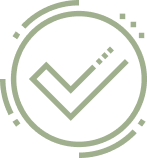 Save money
Because you retain surrounding trees, gardens, tiles, walls, paths, driveways etc. with pipe relining services, it saves you money on restoration costs.
Yes, Pipe Relining Solutions does service Alexandria has provided pipe relining solutions to the residents of Alexandria since 2010.
Yes, Pipe Relining Solutions does provide drain cleaning services in Alexandria.
Pipe Relining Solutions specialises in sewer and storm water maintenance and repairs. Although we are licensed plumbers, we don't do general plumbing as we prefer to focus on sewer and stormwater repairs specifically.
We can usually complete a pipe reline within 8 hours.  Because we don't need to restore your property back to its original condition, it is much faster and cleaner than traditional dig and replace methods of pipe repair.
Although the cost of pipe relining may seem expensive when you receive a quote (from any relining installer). The cost for pipe relining is affordable when you consider the costs of restoring your property back to its original condition. If you'd like to get a rough estimate of the costs of relining, use our online calculator.
Our Premium Plumbing Services in Alexandria:
CCTV pipe inspections
Drain Cleaning / Blocked Drains
Pipe Relining
Satellite Junction Repairs
Pipe Patching
Robotic Cutting