It's that time again, and BOM has been busy issuing weather warnings connected with the regular arrival of La Niña. Winter can be a harsh time for Sydney sewers and stormwater drainage at the best of times, but La Niña brings additional challenges.
Along with worsening climate change, increased rains during La Niña seasons mean potential sewer problems in New South Wales don't end when the phenomenon passes. Wet weather boosts the growth of trees and weeds, and here at Pipe Relining Solutions, as a Sydney pipe repair specialist, we see a lot of issues in the aftermath of storms and wetter seasons. If you're concerned about existing sewer and drain damage in NSW, you can use our handy online calculator to get an estimate. If you'd just like to get some advice about your pipe maintenance options, give our friendly, expert team a call.
What is La Niña?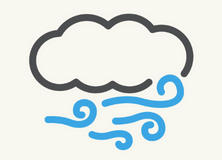 La Niña happens when equatorial trade winds strengthen and change ocean surface currents. That draws cooler deep water up and lowers the temperature of large parts of the Pacific Ocean. The warming of the western Pacific means more cloud cover and rainfall. That means heavy rains along the eastern coast of Australia, with wet weather being up to 20% more prevalent than the long-term average. Eight of the ten wettest such periods occurred during La Niña years, and the phenomenon increases instances of widespread flooding. BOM says that:
"Of the 18 La Niña events since 1900, 12 have resulted in floods for some parts of Australia, with the east coast experiencing twice as many severe floods during La Niña years. Indeed, the wettest years on record for Australia occurred during the strong 2010–2012 and 1974 La Niña events. The 2010–12 La Niña event was particularly devastating in terms of widespread flooding across Australia."
If you haven't yet planned to have a sewer inspection during 2021, now might be the time. BOM also says that the six wettest winter-spring periods ever recorded in eastern Australia occurred during La Niña years. As if that wasn't enough, La Niña seasons can and often happen simultaneously, so Australia could be in for another wet summer and winter in 2022.
Pipe Maintenance and Inspection: How Heavy Rain Affects Your Sewer and Stormwater Drainage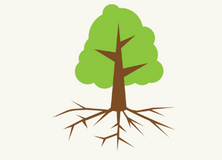 It's not just preparing your home or premises for heavy rains; sewer leaks in Sydney can occur for many weeks or months after extreme weather events happen. Minor issues or obstructions can quickly turn into significant defects with more rain and addressing such problems after the event is a lot more costly than prevention.
Roots are the biggest enemy of sewer systems, and sewerage leaks in Sydney and NSW often occur because trees and aggressive weeds cause damage – and that's a lot more likely during and after wetter seasons. Talk with a Pipe Reining Solutions technician today on 1300 366 834 and get a thorough assessment of your own commercial or domestic sewer and drainage system.
How to Reduce the Impacts of La Niña and Climate Change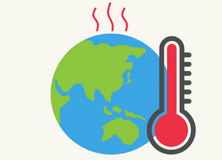 As the reality of global warming continues to make its mark on Australia, the effects aren't limited to bad bush fire seasons. Our weather is one of the aspects of climate change that's going to become increasingly apparent in future years – and now is the time to begin preparing Sydney sewer systems to cope with that.
In New South Wales, sewer maintenance can protect against many threats to property posed by storms, droughts, floods, and rising sea-levels.
Prevent Sewer and Stormwater Drainage Leaks in Sydney
Property owners and facility and strata managers are responsible for maintaining stormwater systems, drains, and sewer pipes on their properties. Even if you've escaped the worst that the Sydney weather and flora has thrown at your property up until now, it might be a good idea to put a preventative sewer maintenance schedule in place. CCTV sewer inspections can catch prevent pipe damage, and no-dig pipe repairs can remedy existing problems with the minimum of cost and disruption to your home or business – and they come with a thirty-five-year guarantee.
It's highly likely that heavier than average rainfall over the next couple of years will bring more property and sewer damage in Sydney, and much of that disruption can be prevented with planned maintenance. Pipe Relining Solutions is fully licensed and insured. Our technicians are highly trained to operate specialist equipment. We carry out comprehensive CCTV pipe inspections in NSW that can identify sewer damage before it occurs or becomes a costly problem.
Don't wait for La Niña or climate change to strike first. You can use our enquiry form or call Pipe Relining Solutions today on 1300 366 834 to get advice, arrange a comprehensive, informative quote, or book a site or home sewer inspection in Sydney.