There really is no substitute for talking to a pipe relining installer when figuring out the best way to repair a sewer or drain. Our handy guides to the 
cost of pipe relining
 are a great way to begin considering your options. Knowing how pipe reline contractors calculate the cost of repairs is an excellent place to start the conversation. Let's recap what to consider when picking a pipe relining company.
Pipe Relining Training and Accreditations Matter

Even fully licensed, certified plumbers require extensive additional training and accreditation to carry out pipe relining work in Australia. Fully guaranteed, long-lasting pipe relines involve highly specialised equipment and skills. Make sure to double-check all the credentials of the contractors you're considering – before you commit.
Know About Your Pipework and Relining Materials
When you weigh up pipe relining quotes, remember all the factors that influence both the cost and quality of the repair. The number of junctions, the ease of access into the pipe work and job risk – they all form part of the total cost to reline a sewer or stormwater system.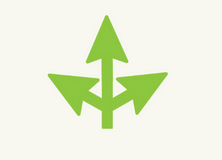 All good pipe reline contractors will be happy to discuss how they arrived at the total cost for your sewer or drain repairs – and they'll provide a helpful outline of the work involved. In the meantime, check out our online cost calculator, which will provide a guide to the savings available when you choose pipe relining versus replacement.
Your Pipe Relining Warranty is Important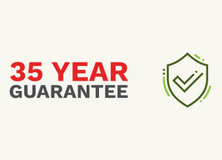 Warranties say a lot about a contractor's confidence in its people, their work quality, and the materials they use. When carried out competently, using quality products, pipe relining repairs represent a very effective and robust solution to Australia's relatively harsh conditions. Warranties reflect how effective a pipe relining job really is – so, insist on something around the thirty-year mark.
What's the Scope of Works
Don't forget that not all pipe relining repairs are created equal. Pipe relining quotes may range from short-term, localised patches to comprehensive repairs along lengthy damaged areas – with the latter being far more cost-effective and robust in the longer term – especially in areas highly prone to tree root intrusion.
What's the Alternative to Digging?
The costs associated with excavation and reinstatement of structural and landscaping elements can be substantial. When weighing up your pipe relining quotes against other pipe repair methods, remember to account for those factors – plus the complete reconstruction of junctions and access points along the route.
Always Make Sure to Get a Written, Informative Pipe Relining Quote
The only way to gauge the quality and extent of any pipe reline is to have everything specified on paper. Any reliable pipe relining contractor will always provide a comprehensive written quote.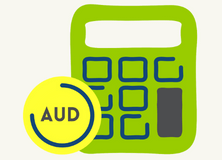 When you're figuring out pipe relining costs, information is the key to choosing the right solution for you. Always deal with a pipe relining installer that is open about their methods and pricing, and don't take 'no' for an answer when it comes to a clear outline of the scope of repairs involved.
Check Out the Google Reviews
Read customer experiences via Google Reviews. These experiences will tell you if the relining contractor does quality work and provides good customer service.
If you'd like to learn more about pipe relining and why it's such a popular method for dealing with drain and sewer repairs, you can use our enquiry form or give us a call on 1300 366 834.