BLOCKED DRAIN CLEANING REQUEST
BENEFITS
Why choose Pipe Relining Solutions?

Fully Licensed & Insured
We're fully insured with $20 million public liability insurance and eligible to provide Home Warranty Insurance to our residential customers.

Environmentally Friendly
Pipe Relining Solutions is Enviroplumber Accredited, which means we use only sustainable plumbing practices, as endorsed by the Department of Agriculture, Water and the Environment and Sydney Water.

Trained in Germany
Pipe Relining Solutions trained at the Brawoliner factory in Germany in 2009 and 2012. We experienced the extent of their research and development first hand. Since then we have been installing Brawoliner every day.
Blocked Drains in St Ives: Quality, Expertise, and Trust
Are your drains giving you a headache? You're not alone. Many folks face this challenge, and that's precisely why we're here. At Pipe Relining Solutions, we've built a stellar reputation in providing unrivalled blocked drains service. Leveraging cutting-edge CCTV pipe inspection techniques, our team conducts thorough drain inspections, ensuring every nook and cranny is checked. 
We don't just aim to fix; we strive for perfection. So, when you partner with us, you're getting your drain issues sorted and choosing peace of mind and the promise of top-notch service.
CCTV Drain Inspection in St Ives: Precision Meets Technology
Have you ever had one of those days when a pesky drain problem caught you off guard? We get it. Drain hiccups aren't just inconvenient; they can throw a real spanner into your daily routine. But here's the good news: our drain inspection professionals are at your beck and call. Using the latest CCTV pipe inspection gear, we dive deep into the heart of the issue, ensuring nothing's left unchecked. 
Every pipe inspection we undertake isn't just a job; it's a mission. Our mission is to combine the best of technology with good old Aussie know-how, guaranteeing you clear drains and clearer peace of mind. So, for quality you can trust and transparency you can appreciate, you know who to ring up in St Ives.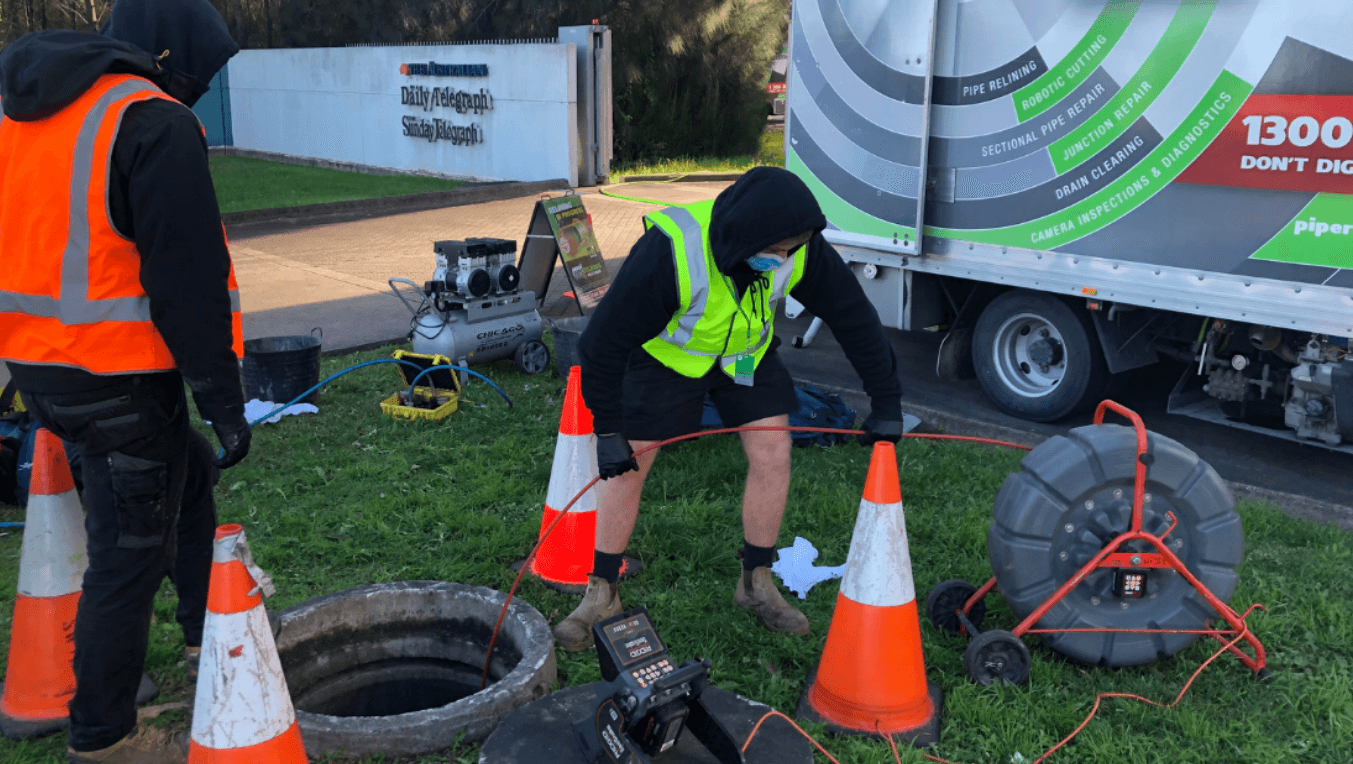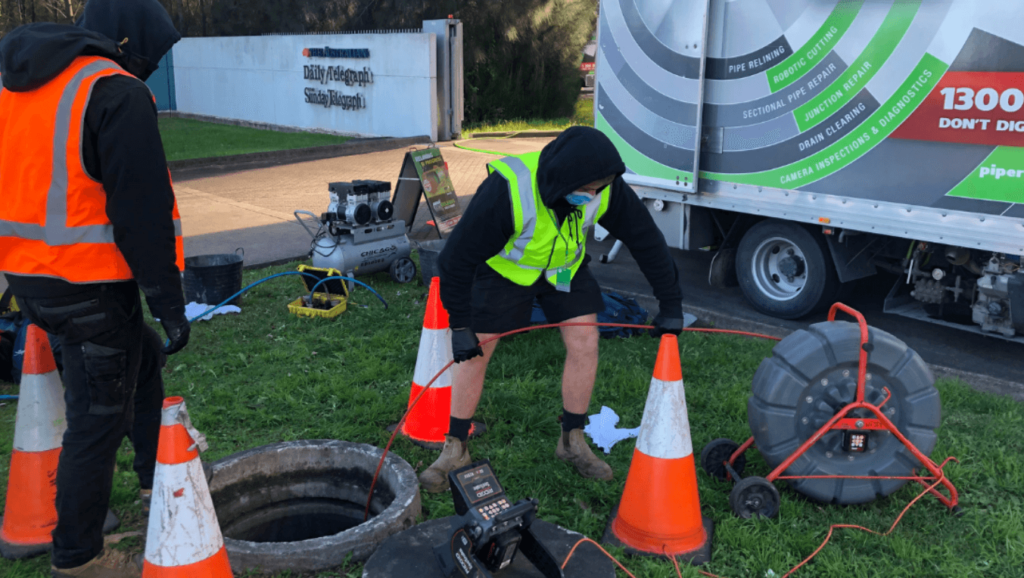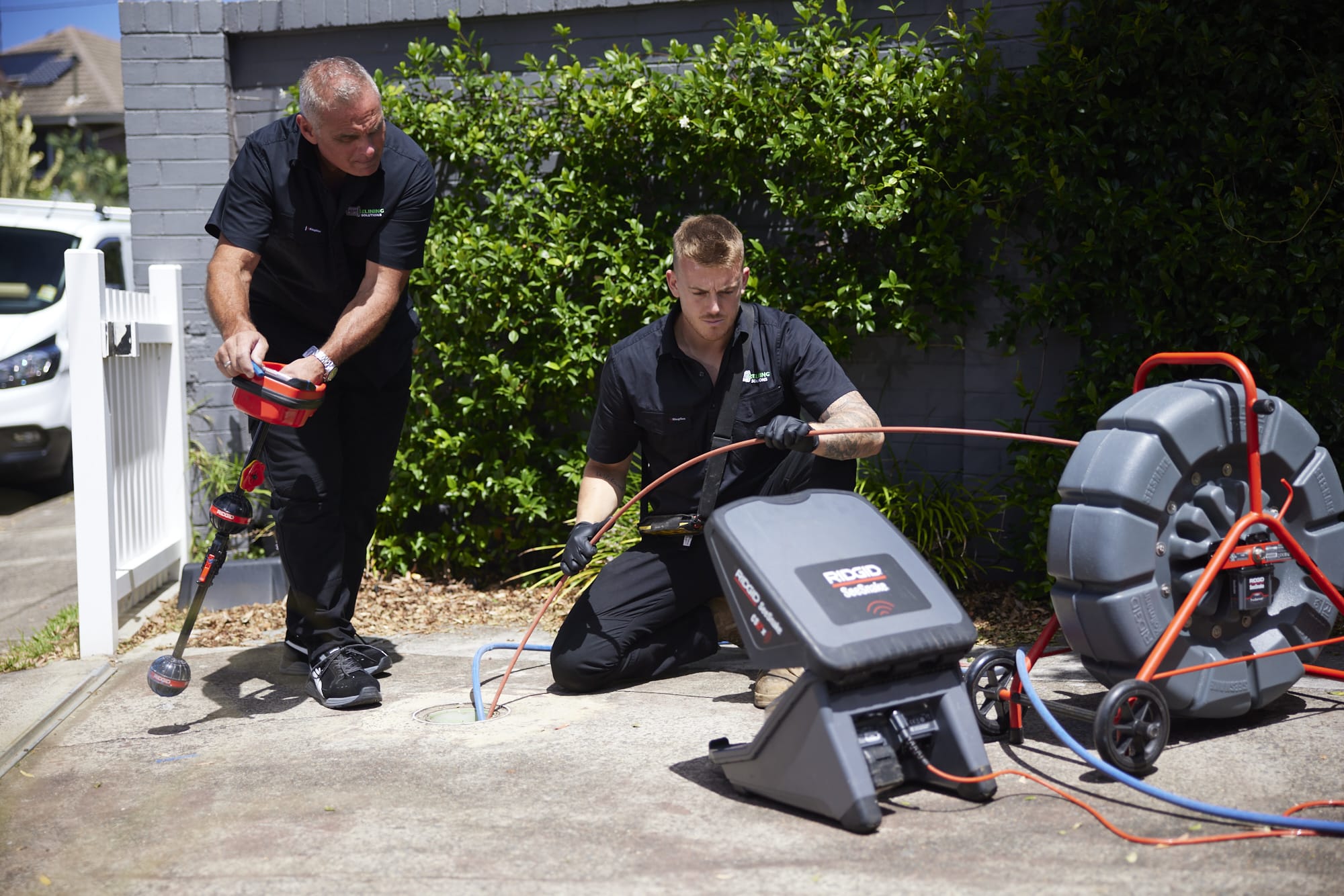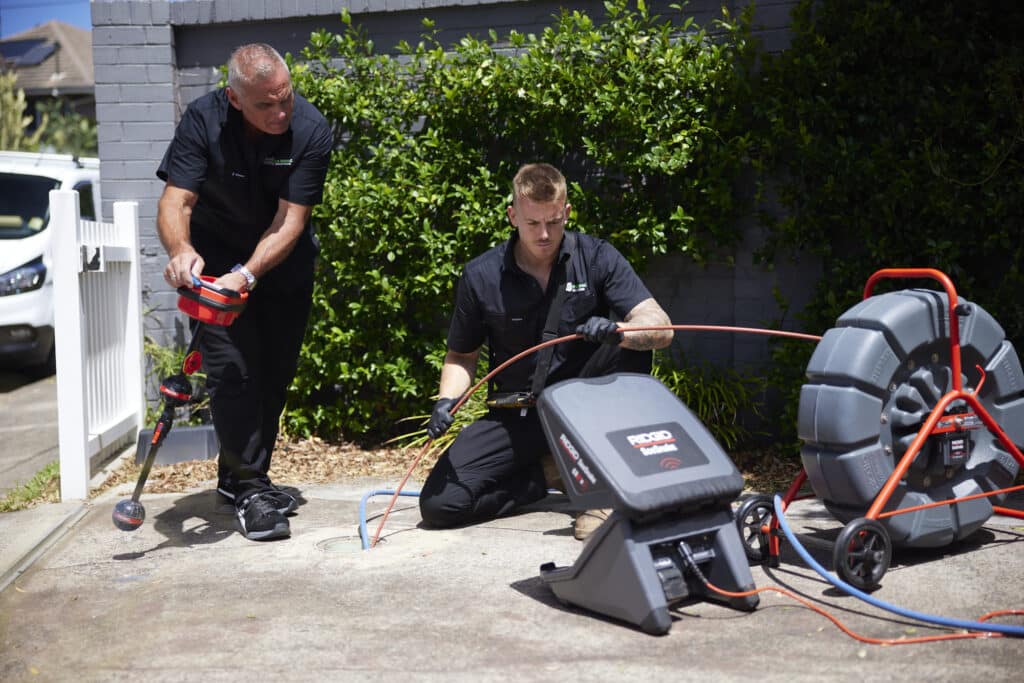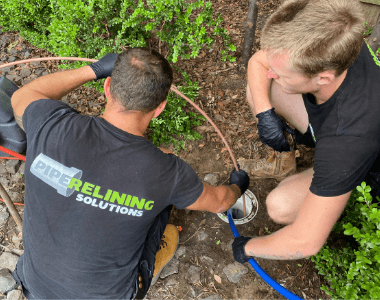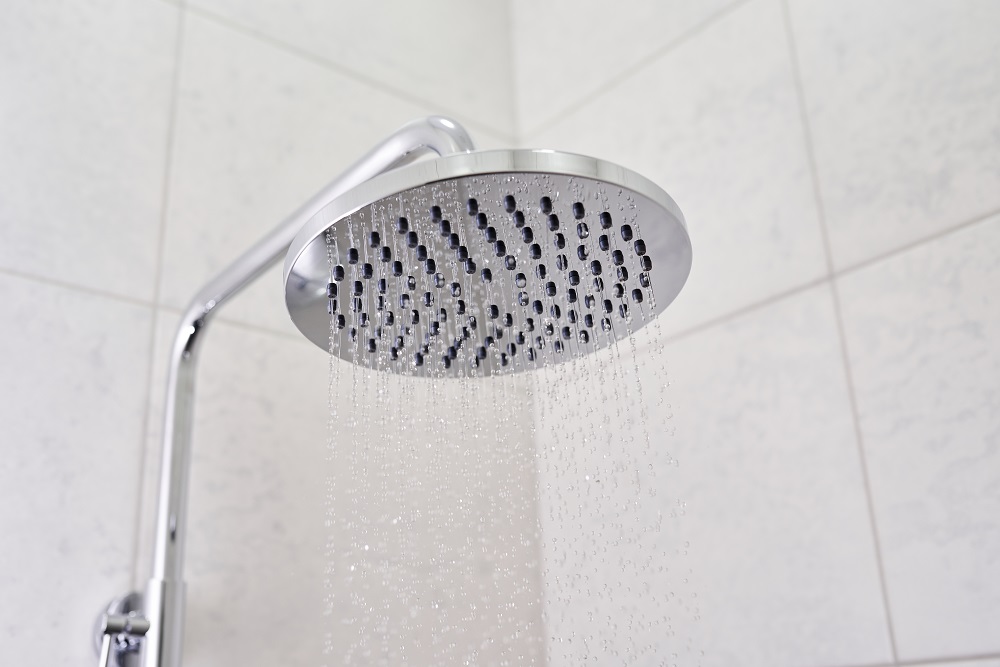 Blocked Toilet in St Ives: Your Professional Solutions
In St Ives, when the challenge of blocked toilets arises, it's not just a minor inconvenience; it's a significant disruption to daily life. Recognising this, Pipe Relining Solutions is the premier authority in addressing blocked drains and toilets. With our advanced blocked drain service, we don't merely provide a temporary fix. Instead, we offer long-term solutions, ensuring the smooth functioning of your facilities. 
Boasting over a decade of industry expertise, we've developed a systematic approach to diagnose and rectify issues related to blocked toilets. Residents of St Ives can be assured that with our seasoned team at the helm, tranquillity and functionality will be promptly restored to their households.
Blocked Shower Drain in St Ives: Efficient Resolutions to Bathing Hurdles
In the serene locale of St Ives, a blocked shower drain or an unyielding blocked bath can quickly cast a shadow over one's daily rejuvenation ritual. These seemingly minor obstructions can escalate into more significant challenges, especially when overlooked. Pipe Relining Solutions offers a sophisticated approach to resolving blocked bath drain issues with precision. 
Our extensive experience managing blocked shower drains and bath complications ensures that residents of St Ives receive timely, efficient, and lasting solutions. Our commitment to excellence ensures you regain the pleasure of uninterrupted showers and baths, free from the hindrances of pooling water and sluggish drains.
Blocked Kitchen Sink in St Ives: Comprehensive Solutions for Uninterrupted Kitchen Operations
In every St Ives home lies the kitchen, a bustling hub of daily activity. Yet, a blocked sink can disrupt this rhythm, halting everything from dishwashing to meal preparation. If not addressed promptly, a blocked sink drain can leave homeowners in a predicament. Recognising sinks' critical role in daily routines, Pipe Relining Solutions offers a specialised blocked drains service tailored to address and prevent such hindrances. 
Our strategic approach to diagnosing and rectifying blocked sink issues ensures that St Ives residents can return to culinary activities with minimal disruption. With dedication to precision and timely service, we're here to restore functionality and flow to your kitchen endeavours.
Choosing the Right Drain Solution: Why Settle for Less than the Best?
A reliable drainage system is at the heart of every functional property in St Ives. Making the right choice for your drainage needs can be critical. So, what sets Pipe Relining Solutions apart?
Depth of Experience: Our journey began in 2010, spearheaded by industry luminary Matt Lemon, with a rich tapestry of experience dating back to the 1980s.
Flexible Payment Options: Recognising diverse financial needs, we extend up to 6 months of interest-free payment plans, offering flexibility without compromising quality.
Unparalleled Guarantee: Our 35-year installation guarantee isn't just a promise; it's a testament to our commitment to quality and your peace of mind.
Transparent Dealings: We believe in starting our professional relationship on the right foot, offering free quotations to ensure clarity from the outset.
Ready to Dive into a Drain Solution?
Pipe Relining Solutions has become the go-to for drain-related things in St Ives. Our blend of expert teams, state-of-the-art equipment, and a lineage of happy customers speaks volumes. Ready to make the switch? Dive into a seamless experience with us. Contact us today, and let's pave the way for smoother, uninterrupted drains on your property.
DRAIN CLEANING IN ST IVES
Why Choose Pipe Relining Solutions for Drain Cleaning on the St Ives?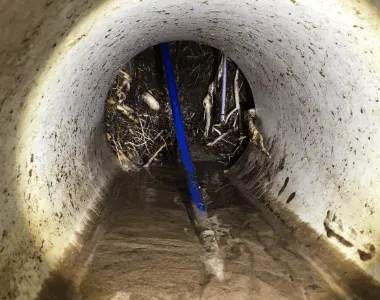 High Pressure Jet Blasters
All of our trucks are equipped with high powered high pressure jet blasters that can cut through just about anything including rubble, silt and tree roots. We also have robotic cutting equipment that can obliterate solid obstacles such as concrete in the pipe work.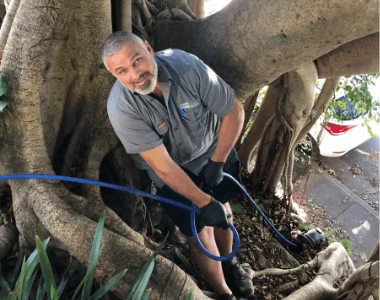 Efficient & Experienced Operators
CCTV drain cameras and locating equipment allow our drainage experts to locate blockages quickly so we don't waste your time and money finding the problem. Our drainage specialists have been clearing drains for more than 20 years. It's what we do day in day out, every day. There are only a handful of drains we haven't been able to clear in the last 20 years.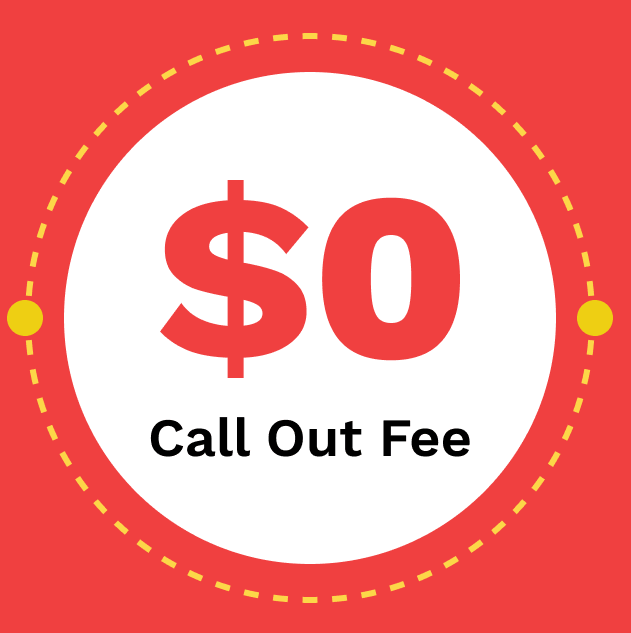 Up-front Pricing
Our drainage specialists inform you of our charges before commencing work so you don't get any nasty surprises. We charge a fixed up front price, and no call out fee for jetting work.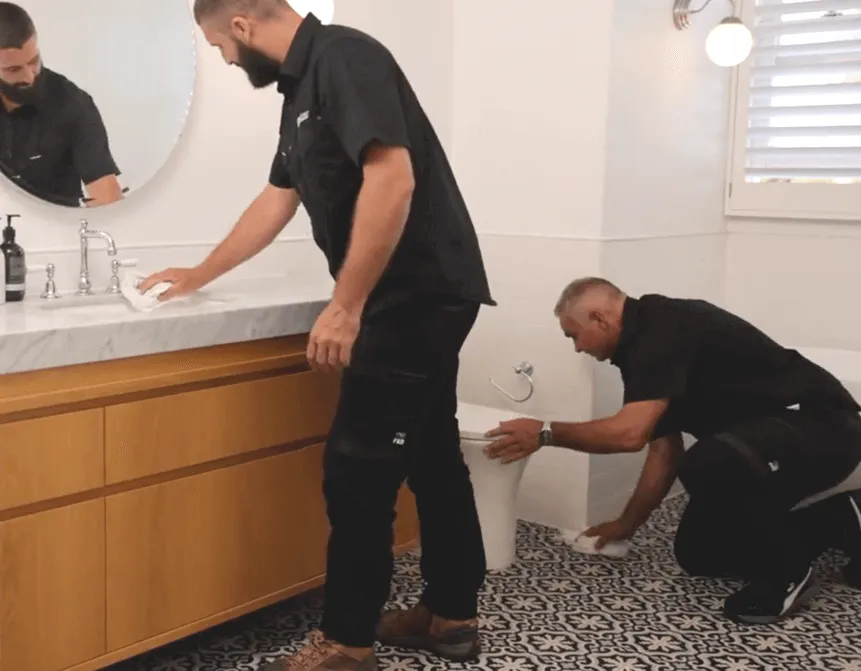 We Clean Up
We don't just clean your drains, we remove any debris and clean up after ourselves – leaving your home cleaner than when we arrived. We use air repair disinfectant to deodorise the area of any lingering odours.
Google Reviews
What our customers say