If you're a facility manager, you've got a lot on your plate. Plumbing is a regular issue to manage and sewer repairs are jobs that won't wait. We know that when you need help, you need it quickly.
We take the pressure off with 'no dig' sewer repair and pipe fixing works. You protect the building and the owner's investment, manage risks and cost blowouts, and prioritise any safety issues.
Dealing with an unpleasant plumbing or sewer problem means thinking quickly and being one step ahead with the best approach.
Our know-how means quick assessment of you needs, fixed quotes and knowledge of regulatory and compliance issues. We're your silent partner in managing cracked, leaking or root-infested drains and sewer pipes to meet your KPIs.
How Does Pipe Relining Work?
Pipe relining creates a completely new pipe inside the old one. The new pipe is 100% watertight, stronger than PVC pipe, and guaranteed for 35 years.
It's the smart choice to minimises cost, disruption, and keep other projects you're managing on schedule.
Why Pipe Relining for Sewer Repair?
Quick sewer repair and fixing burst pipes in a hurry doesn't have to mean digging. Our no-dig approach minimises disruption for building tenants and protects assets and solve the problem without adding excavation and landscaping costs to your budget.
Sydney's 'no dig' Sewer Repair Experts
Pipe Relining Solutions are Sydney's leading experts in 'no dig' sewer repair. Our experienced plumbers are fully trained, our equipment is state of the art, and we guarantee our work.
Free Quotes
Our technical experts visit your property to understand the problem and provide a free quote*. Call us today on 1300 366 834.
After the job is finished you will receive: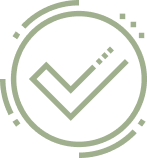 Before & After Footage
Before and after CCTV footage of the reline for your records.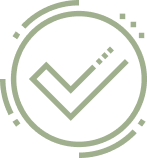 Guarantee
35-year installation guarantee.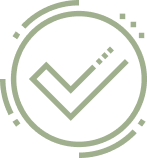 Annual Inspection
Annual inspections of the installation – if there's a problem, we fix it.
Why Choose Pipe Relining Solutions?
Benefits

Drainage Experts
We're drainage experts, so we clear blocked drains using high pressure water jets before we reline.

Brawoliner
We use the state of the art Brawoliner. The new 'pipe within a pipe' is has a life expectancy of 50 years, so you're buying pipes to last a lifetime.

Communication
Communication is part of our service. We help with letters to tenants and neighbours to advise on works.

Responsive
Responsive service takes the pressure off. We help you meet facility management KPIs and contracted response times. We get you back to normal quickly.

Cost Effective
Our 'no dig' pipe relining and sewer repair solutions are cost effective. We don't have to dig, so you don't need to pay to re-landscape the area later.

Free Quotes
Free quotes, and investigation using our CCTV cameras so you can see the pipe issues for yourself.

Guarantee
Our installation is guaranteed for 35 years. We inspect the job annually – if there's a problem, we fix it.